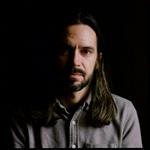 Updated by Max Dana
ArtsPool addresses ad hoc compliance tasks on an as-needed basis via Compliance Office Hours. Members may sign up for these office hours by submitting a compliance task to the ArtsPool app and requesting a time slot. Office hours are generally held monthly, but can be scheduled more urgently if necessary. The following items are examples of issues that can be supported through ArtsPool's Compliance Office Hours:
Corporate policy upkeep. ArtsPool's Policy Tracker template is also a great resource for this. 
Maintaining Better Business Bureau and Guidestar profiles as necessary and upon request. This may require the collaboration of other service team members or the members themselves.
Board Minutes. Members should collect and approve minutes of each meeting, and store them in the relevant fiscal year audit folder in Drive, as created by FMT.
Sending Unanimous Written Consents when requested. Note that we do not draft a written consent outside our scope of policy adoption, salary approval, etc.