Choosing a database, donor management system or CRM
Choosing a database, donor management system or CRM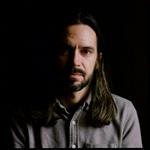 Updated by Max Dana
Our members often ask us for recommendations for database or customer relationship management (CRM) systems, particularly for donor management systems that include a payment processor on the backend. It's difficult to make a one-size-fits-all recommendation since every organization will have different needs when managing their data, but there are a number of good tools on the market that can help with this work and play nice with ArtsPool's systems.
Donor management systems
For donor/donation management systems, the system itself is usually less important to us than the payment processor that the system uses for donor/customer transactions. We have seen several organizations have good success with Kindful, which uses Stripe as the payment processor. Stripe has an excellent direct integration with the Xero bookkeeping system, but Paypal or its subsidiary Braintree are also good payment processor choices if you opt for a system that gives you a choice of payment processors. Classy is another option for donor management that works with both Stripe and Braintree.
For more complex needs there is NeonCRM, which can be combined with Zapier to set up automated workflows, though it is not currently possible to integrate directly with the Neon Pay payment processor. NeonOne (the parent company that makes NeonCRM) also makes a couple of other products for nonprofits.
DonorPerfect and PatronManager are other systems that we have seen organizations use, but they tend to be on the higher end of the price spectrum. DonorPerfect integrates with QuickBooks, and PatronManager does not have any accounting integrations.
General use databases/CRMs
Some more general-use databases and CRMs are Airtable, Salesforce, and Hubspot. These tend to be used for things other than donor management since they don't include payment processing out of the box, but they are very flexible and extensible. Hubspot is more focused on traditional sales and business development, while Airtable and Salesforce can be customized to handle more bespoke use cases. All three systems can be used in combination with Zapier to create automated workflows.