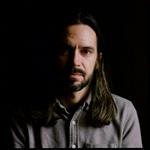 Updated by Max Dana
Macs are generally more secure than Windows computers when it comes to viruses and malware, but they are also more desirable to thieves. To help prevent thieves or other intruders from accessing sensitive data on your hard drive, we recommend taking the following steps.
Require a password at login
This is the most basic thing you can do to protect your computer. Require that anyone using it logs in with a password. To enable this:
Select to System Preferences from the Apple menu
Select Users & Groups.
Select Login Options at the bottom of the Users list.
Set Automatic Login to Off. 
Enable screen lock
Unfortunately, if someone steals your computer while it is running, File Vault will not necessarily protect you from someone accessing sensitive information. We recommend that you set your display to go to sleep after 5 minutes and require a password immediately after it goes to sleep.
Go to either System Preferences > Desktop & Screen Saver or System Preferences > Energy Saver and set your screen saver or sleep preferences to 5 minutes. If you decide to trigger your screen lock with your energy saver, be sure to change the setting in both the battery and power adapter tabs.
Go to System Preferences > Security & Privacy and set the General setting to require password immediately after sleep or screen saver begins.
Anti-malware
Though Macs have historically been less susceptible to malware than PCs, this is changing and there is more and more malware that can infect Macs. We recommend that you install a reputable anti-malware system such as Malwarebytes, Bitdefender, Sophos, Avast, or Norton on your Mac.
Turn on File Vault
File Vault encrypts and password protects the contents of your hard drive so that only certain users can unlock it. Follow the steps outline on Apple's help page to enable it, and be sure to store a copy of the recovery key in a safe place. If you prefer, you can store the recovery key with Apple and recover it via AppleCare.
Other resources
Data security guide for members