Xero-compatible check stock
Xero-compatible check stock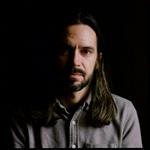 Updated by Max Dana
If you want ArtsPool to generate PDF checks for you, you will need to purchase Xero-compatible check stock for the best results. Check stock from other sources will work but there are instances where it is impossible to get Xero's check alignment tool to align with particular check stock formats, so we recommend following Xero's guide. For details, see Compatible check stationery for printing checks from Xero.
Pro tip: make the check alignment problem a lot easier to manage by ordering check stock that doesn't contain lines or boxes under or arounds the payee, amount, amount in works, date, and memo lines.
What ArtsPool uses
ArtsPool uses the Xero-recommended vendor TechChecks for our own PDF check printing needs. Below is a guide for setting the parameters when ordering from TechChecks.
Product Name/ID: Top of Page Business Checks
Security level: Standard (but feel free to add other security features)
First Line On Check: Your company name
Second Line On Check: Your company address
Third Line On Check: Your company city/state/zip
Bank Name: Your company bank name
Routing Number: Your company checking account routing number]
Account Number: Your company checking account number
Fractional Number: This is a short sequence of numbers separated by a slash that usually appears under the bank name on your existing check stock.
Starting Check Number: The number after the last check in your most recent set of check stock.
Color/Style: Whatever color/style you like best.
2 Signature Lines: No, unless you require this
Software Used: Other (specify Xero in the comments area)
Add Logo: No, unless you want this.
Lines On Check: No. This is important since it makes check alignment much easier.
Reverse Packing: You may want to opt for reverse packing depending on how you want to load your printer. Reverse packing puts the lowest check number on the bottom of the pile so you can store it face down and the lower numbers will be on top.
Comments: XERO