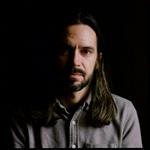 Updated by Max Dana
ArtsPool uses the online password manager 1Password to securely manage and share passwords for member bank accounts, credit cards, and other mission-critical services. Follow the steps below to setup an account.
Creating a 1Password account
Open your invitation email with the subject Join [name]@artspool.co on 1Password, where [name] is the first name of the person at ArtsPool who sent the invitation.

Click Join now. You must do this within five days or the invitation will expire.
Enter your first and last name and click Continue. If the account is for an ArtsPool member organization, please enter the company name.

Enter a password and click Continue. Remember, a longer password is more secure than a shorter one. You can opt to use the password generator by clicking Want help choosing?

If you used the password generator, you will be asked to type it in for confirmation on the next step. You can do this as many times by clicking the Reset button. When ready, click Continue.
Enter your newly created password on the log-in screen.
Once you are logged in, you will be prompted to download your Emergency Kit, a PDF that contains the login link, your secret key, and a space to write your password. Click Download PDF, print the PDF, write your password on it, and store it in a secure, offline location. If you prefer to store the file digitally (e.g. thumb drive but NOT cloud storage), use a PDF editor such as Adobe Acrobat or Mac Preview to write your password on the document before saving it. If lost, you will lose access to your account and ArtsPool will have to reset it.

After you have stored your Emergency Kit in a secure location, delete the PDF from your computer and empty your trash.
The Secret Key will be requested when you are logging into 1Password for the first time on a new device. After then, you will only have to enter your password when logging in. 🧙‍♀️
Installing the 1Password browser extension
ArtsPool recommends using the 1Password browser extension for Chrome or Firefox as it streamlines password entry and provides additional security against clipboard attacks by eliminating copying/pasting. Unfortunately 1Password does not currently offer browser extensions for Safari, Opera, or Microsoft Edge.
For information on how to install and use the extensions, see Get started with 1Password in your browser.
Installing 1Password apps (optional)
Once you set up your account, you can download 1Password apps for your Mac, Windows, iOS, or Android device for a better password management experience. To do so, click the dropdown menu next to your name at the top right and select Get the Apps. Click on any of the apps listed on the next screen and follow the guided installation. 
More information