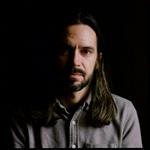 Updated by Max Dana
As used in these TOS and related Annexes, the following terms used therein with initial capital letters and not otherwise defined therein will have the meanings set forth below. Other defined terms will have the meanings specified in the Operating Agreement.
ArtsPool: ArtsPool LLC, a Delaware limited liability company and parent of ArtsPool Services.
ArtsPool Responsible Persons: Includes ArtsPool, ArtsPool Services, their respective members, shareholders, officers, directors, members of any Governance Committee, employees, independent contractors, agents and affiliates of any of the foregoing.
ArtsPool Services: ArtsPool Services, Inc., a New York corporation and wholly-owned subsidiary of ArtsPool LLC.
Confidential Information: Includes information, data, or know-how, including, without limitation, any information that Member considers, specifically designates and treats as confidential, which is obtained directly or indirectly from Member in any form, including, without limitation, documentary, tangible, oral, visual or electronic form. Confidential Information does not include information which (i) at the time of disclosure, is available to the general public, (ii) at a later date, becomes available to the general public through no fault of an ArtsPool Responsible Person and then only after such later date, (iii) is received by an ArtsPool Responsible Person at any time from a third party without breach of a non-disclosure or confidentiality obligation to Member, (iv) as shown by proper documentation, is known to an ArtsPool Responsible Person at the time of disclosure, (v) as shown by proper documentation, is developed independently by an ArtsPool Responsible Person, or (vi) is approved for disclosure by prior written permission of an officer of Member.
Force Majeure Event: Any event not within the reasonable control of the party whose performance is impacted by the event, including, but not limited to, lockouts, civil commotion, riot, invasion, war, threat of or preparation for war, fire, explosion, storm, flood, earthquake, epidemic or other natural physical disaster, disruptions in power, telecommunications, banking services or internet or damage to computer equipment, computer viruses, lost or damaged data files, loss of ArtsPool Services personnel or any other issue or event which is beyond the reasonable control of either party.
Losses: All claims, damages, losses, liabilities, fines, penalties, judgments or amounts paid in settlement (or actions, suits, proceedings or investigations in respect thereof) and expenses (including, without limitation, reasonable attorneys' fees).
Management Personnel: The Class C Members of ArtsPool who are employed as Officers of ArtsPool Services.
Members: The Class A and B Members of ArtsPool who receive Services from ArtsPool Services.
Operating Agreement: The Limited Liability Company Operating Agreement of ArtsPool to which each Member is a party, dated February 1, 2023, as amended from time to time.
Principal Contact: The persons responsible for coordinating Services between ArtsPool Services and Member.
Third Party Claim: A claim made by a person other than a Member, such as a claim by an employee or donor of Member.
TOS: The Terms of Service, including all Annexes thereto, as amended from time to time.