Annex D: Onboarding Procedures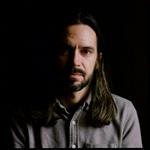 Updated by Max Dana
Onboarding Timeline
Onboarding will commence on [DATE] (the "Onboarding Kickoff Date") and will take place according to the following timeline:
Kickoff Meeting
ArtsPool Services' onboarding team will work with Member's staff to intake key information required to get Member set up in ArtsPool systems.
Admin Training, date to be confirmed at Kickoff
ArtsPool Services will train key Member administrators in ArtsPool systems, including Xero, the ArtsPool management app, grant and organizational budgeting workflows, workforce admin, and payroll processing. Note that a separate training may be scheduled for payroll processing, depending on the timing of the Payroll Start Date.
End of legacy financial service, date to be confirmed at Kickoff
Member staff concludes  direct bookkeeping, budget management, and compliance work.
Services Start Date, date to be confirmed at Kickoff
ArtsPool Services staff will begin handling Member's bookkeeping, budget management, and compliance work.
Payroll Start Date, date to be confirmed at Kickoff
ArtsPool Services will begin processing Member's payroll through BeyondPay. 
Onboarding Kickoff
Member will attend a Kickoff Meeting at ArtsPool's offices (or other location to be mutually determined by ArtsPool and Member) to begin the onboarding process, and that such Kickoff Meeting usually takes place from 10:00 a.m. until 4:00 p.m., with a scheduled lunch break.
Member agrees to ensure that any and all staff members who make financial decisions for the organization attend the Kickoff Meeting.
Member will receive email instructions from ArtsPool Services prior to the Kickoff Meeting with additional detail on formats and delivery methods of the following items, which Member shall provide information to ArtsPool Services to facilitate transition, including, without limitation, the items listed in the ArtsPool Help Center Article at this link: https://help.artspool.co/article/03w19yhsj6-onboarding-kickoff
General onboarding procedures
Onboarding Period
ArtsPool's Onboarding Period is generally understood to be from the Kickoff Meeting through the Services Start Date. This period is typically six weeks in duration, but can be longer or shorter depending on circumstances, which ArtsPool Services will identify and communicate to Member if and when the timeline changes.
It is understood and agreed that the Payroll Start Date is determined independently of the Services Start Date. ArtsPool Services is responsible for covering the cost of any fees associated with payroll processing in the legacy system, via credit on ArtsPool's fee. ArtsPool Services staff will process Member's payroll in the Member's legacy payroll systems between the Services Start Date and the Payroll Start Date. All dates within the timeline will be estimated at the Kickoff and confirmed in communication throughout the Onboarding Period.
Onboarding communication
Member shall provide information as requested during the Onboarding Period and be generally available to ArtsPool Services for clarifications, access issues on Member accounts, and historical data, etc.
ArtsPool Services will provide an onboarding team from among its staff which shall include a Financial Operations Lead (bookkeeping transition), a Financial Maintenance Lead (budget transition), and a Workforce Administration Lead (payroll transition). One of these three team members will also serve as the Onboarding Captain, a primary point of contact for the Member during the Onboarding Period. The Member will also designate a single employee as its primary point of contact for this period.
ArtsPool Services commits to open and prompt communication during the transition process, and expects the same from Member. ArtsPool Services is not responsible for delays caused by Member, even if outside the control of Member.
ArtsPool Services prefers as much as possible to communicate directly with staff and/or contractors previously providing services to the Member which is transitioning to ArtsPool Services. If this is not possible or preferred by Member, Member agrees to communicate directly with such providers and in turn share the information with ArtsPool Services.
Systems changes
ArtsPool Services will transition Member's data into ArtsPool Service's designated systems, formats, and templates. Member agrees to work with its own staff to facilitate the transition to these new processes and tools. ArtsPool Services may, in its sole discretion, choose to keep a Member in a legacy system for a temporary period of time for such reasons as proximity to fiscal year change. ArtsPool Services will communicate such decisions and the timing of systems changes to Member and its staff in a timely manner.
Initial Service Team
Following the Services Start Date, the Onboarding Team will continue as the Member's ArtsPool Service Team for a period of time (generally expected to be approximately three months) after which the Onboarding Team will transition Members' Services to other ArtsPool Services staff. Nothing written herein promises continuity of service from any individual employee of ArtsPool Services for any period of time.
Reporting on prior periods
Member understands and agrees that for the period of time that ArtsPool Services is providing services which require reporting on prior data which ArtsPool Services did not manage, such as a grant report for a grant received prior to the Services Start Date, that Member shall be required to provide additional time and information to organize and interpret such data.
Training
Member and ArtsPool Services shall coordinate a training schedule near to the Service Start Date, to ensure smooth transition into ArtsPool's systems. ArtsPool Services shall conduct such training, and Member shall ensure attendance of appropriate staff.