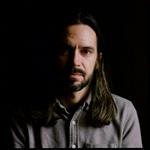 Updated by Max Dana
Below are a few articles that we find are most helpful when getting a new member employee up to speed on working with ArtsPool. For a cornucopia of other articles, you can also have new employees explore the Guide for Members and Technology sections of the Help Center.
About ArtsPool
ArtsPool: an introduction - An introduction to ArtsPool and our team structure.
What ArtsPool does: an overview - Includes links to detailed articles on what we handle in the areas of finance, workforce administration, and compliance.
Membership communication guide - Some tips on how to communicate with your ArtsPool team effectively.
How to be a member in good standing - A guide created by our Governance Committees to ensure that we have a shared set of standards within the cooperative.
The ArtsPool app
ArtsPool app basics - The ArtsPool app is a web-based task management application that we use to stay on top of requests from members. This guide covers the most essential features.
Requesting work from ArtsPool - How to ask us to do something for you using the ArtsPool app.
Suggested titles, descriptions, and content for tasks - Using a good task title helps us stay organized.
Security
Data security guide for members - A guide that outlines good security practices, based off of ArtsPool's own internal data security guide. We don't require that you implement these practices, but we encourage members to use it when evaluating their own security.
1Password basics - An overview of the password manager that we use to collaborate with members.
1Password account management - How to change your password, email, etc.
Getting started with the 1Password X browser extension
Other things to remember
Your "magic" email address is [Member handle]@members.artspool.co. This address is also known as the "application address" can be found on your member page in the ArtsPool app. This address will create a new task any time you send it an email (unless you are replying to a notification related to an existing task). Avoid using it as a cc: on email chains because that will create a lot of redundant tasks; just ask us via a task comment to add the team member to the task.
Add your magic email address, notifications@artspool.co, and news@artspool.co to your contacts. This will help ensure that our email notifications don't end up in your junk mail folder.
Be sure not to email sensitive information (i.e. passwords or social security numbers). Use our password manager or contact your ArtsPool team member about the best way to get us the information.
Links to bookmark
The ArtsPool app - This is where you can log in to submit requests or see open or completed tasks.
New task form - Use this form when submitting most tasks.
New hire form - Use this form when submitting new hires.
New grant form - Use this form when submitting a request for a grant application or grant report budget (or other supporting financial information).
ArtsPool Help Center - a guide for members with detailed information on how we work with members.