Annex L: Offboarding Procedures
Annex L: Offboarding Procedures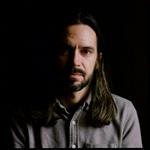 Updated by Max Dana
Staffing
It is Member's responsibility to identify qualified replacement staff, and on an appropriate timeline with the offboarding transition. ArtsPool Services is not required to provide Services beyond 6:00 PM Eastern Time on the last business day prior to the termination of Services.
Training
ArtsPool Services will instruct Member's staff on Member's materials and processes to facilitate an orderly transition; however, ArtsPool Services will not train Member's replacement staff in basic work functions (bookkeeping, running payroll, etc.).
ArtsPool Services will provide up to 35 person-hours of ArtsPool Services staff to meet with Member replacement staff on transition materials prior to the termination date. Transition meetings held with ArtsPool Services staff after the termination date (or in excess of 35 hours prior to the termination date) shall be billable as set forth below.
Communication
ArtsPool Services commits to open and prompt communication during the offboarding process, and expects the same from Member. ArtsPool Services is not responsible for delays caused by Member, even if outside the control of Member.
Transition of Materials
Notwithstanding termination of Services on the termination date, if there are materials (data, information, etc.) due to Member by ArtsPool Services, which are found to be missing after termination of Services, ArtsPool Services will provide them. If there are basic clarifying questions to be asked, ArtsPool Services will answer them in its sole discretion, and on a timeline it determines.
ArtsPool Services will provide materials to Member in the format and systems that ArtsPool Services has been using to provide services to Member. Any conversion to alternate format/systems will be at ArtsPool Services's discretion and at Member's risk and expense. ArtsPool Services is not responsible for loss or differences in functionality of data or systems.
Additional Services
Any work requested of ArtsPool Services after the Termination Date will be billed at a rate of $200/hour, with partial hours rounded up to the nearest 15 minutes – and may be refused entirely by ArtsPool Services (with the exception of providing any materials found to be missing).
Transition Timeline
Each of the following will have a specific "task transition date" on or before the termination date. The task transition date will be the date that Member staff take over the primary function of such task. This date can be the termination date or it can be earlier, at Member's discretion. Changes in these dates must be agreed in writing, and before these dates, ArtsPool Services will continue to be responsible for this work. Notwithstanding anything to the contrary, ArtsPool Services is not obligated to provide any work or services on weekends or holidays.
Payroll: _____________[DATE]
Bookkeeping (including bill payments): _____________[DATE]
Budget Management: _____________[DATE]
Workforce Administration: _____________[DATE]
Audit Prep: _____________[DATE]
Compliance: _____________[DATE]