Annex A: Pricing and Billing
Annex A: Pricing and Billing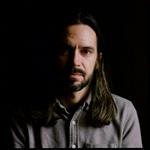 Updated by Max Dana
Commencing upon the Onboarding Kickoff Date, Member will be billed by ArtsPool Services a monthly fee of 4% of Member's prior month's expenses (including both operating and capital campaign expenses as well as direct costs and cost of goods sold, but excluding bad debt, depreciation and ArtsPool Services fees). This fee is for the performance of the Services and all ArtsPool Services software licenses and payroll processing charges for Member. For clarity, no other fee or other compensation is owed by Member to ArtsPool Services for the performance of the Services, other than for any charges incurred by ArtsPool Services on Member's behalf for extra and special costs not included in the Services (e.g. Unscheduled Pay runs processed for a reason other than ArtsPool error, which shall be billed at $120/pay run, tax filing fees due to corrections of data incorrectly provided by Member, overcharge fees from third party software, certain offboarding fees, etc.).
This fee will be billed monthly and calculated using the Member's prior month's actual expenses, as well as any expenses from prior periods in the Member's fiscal year not already captured in a Member's prior fee. The fee will also be reconciled annually after the completion of the Member's fiscal year as a part of the year-end close process. Any fee adjustment resulting from this reconciliation will be added (or deducted) from Member's next monthly bill, and will be accrued into the fiscal year being closed. For more on how ArtsPool Service fees are calculated, see the Help Center article How member bills are calculated.
ArtsPool Services fees are subject to annual adjustment, subject to approval of ArtsPool's Steering Committee. Any change in fees will generally be applied to all Members. 
ArtsPool Services fees will be billed monthly during the Onboarding and Service Period term.