Annex M: General Legal Provisions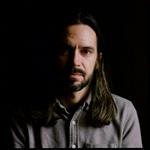 Updated by Max Dana
Representations and Warranties
Each of ArtsPool and Member represents and warrants to the other, but only as to itself, that:
Performing/receiving the Services has been approved by the appropriate internal governing bodies of such party.
The Services will not conflict with, or result in a breach under, any material agreement to which such person is a party.
The TOS are binding and enforceable against such party in accordance with their terms.
Member has the financial resources to pay all Services fees.
Any third party currently providing similar services to Member has agreed to assist in the transition of Services to ArtsPool.
Member's most recent financial statements have been prepared in accordance with GAAP and fairly represent in all material respects the results of operations and financial condition of Member. Member is not aware of any material misstatement or omission in such party's financial statements.
Member is not aware of any material weaknesses or lapse in its internal controls or any conditions that need to be addressed in its internal controls over financial reporting or other matters that may raise concerns as to the accuracy of Member's financial statements. 
Notices
All notices and other official communications between the parties that require delivery in advance of a certain time period must be delivered in writing and actually received by the other party. Notices may be delivered by electronic means addressed to the applicable Principal Contact identified by the parties. Oral conversations with a representative of ArtsPool or ArtsPool Services do not constitute official notice.
Successors and Assigns
The Services are solely for the benefit of Member and its successors and permitted assigns. Rights and duties related to the Services may not be assigned or delegated (including by operation of law) by ArtsPool or Member without the prior written consent of the other party, which consent may be withheld in the sole discretion of the other party. 
Notwithstanding the preceding sentence, ArtsPool shall have the right, without the necessity of seeking the consent of Member, to assign ArtsPool Services' obligations to Member to any wholly-owned subsidiary of ArtsPool or to any entity into which or with which ArtsPool may merge or otherwise combine or which may acquire ArtsPool.
Severability
The illegality, invalidity, or unenforceability of any part of the TOS will not affect the legality, validity or enforceability of the remainder of the TOS. If any part of the TOS is found to be illegal, invalid or unenforceable, then the TOS will be given such meaning as would make the TOS legal, valid and enforceable in order to give effect to the intent of the parties, as determined by ArtsPool's Steering Committee in good faith. Any such finding shall be limited to the case(s) specifically affected by such finding.
Governing Law
The TOS will be deemed to be a contract made under, and will be construed in accordance with, the laws of the State of New York, without giving effect to conflict of laws principles thereof.
No Joint Venture or Partnership
The provisions of Services will not be construed to mean that ArtsPool or ArtsPool Services is a partner of, or a joint venturer with, Member. By providing the Services, no ArtsPool Responsible Person assumes any obligation or liability to Member or any other person or entity affiliated with Member. The parties' rights and obligations to each other shall be governed solely by the TOS and the Operating Agreement.
Member Responsibility
Member will retain its status as the sole employer of record of Member's employees and all decisions regarding the terms and conditions of employment, and the hiring, discipline and termination of Member's employees, shall be made by Member. Member shall be solely liable for the actions of Member's employees. Member also retains sole decision-making control over classification of its workers as employees or independent contractors. ArtsPool Services does not assume any responsibility for Member's tax classification of its employees or independent contractors. 
Waiver
A waiver of a party's rights must be in writing in order to be effective, and will only apply to the specific instance in which it was granted. No party will be deemed to have waived its rights through past performance.
Entire Agreement
The TOS supersedes all prior oral and written understandings and agreements between the parties concerning the subject matter thereof and may not be modified except in writing signed by the authorized Principal Contacts of the parties hereto. All Annexes are part of the TOS.
Advice of Counsel
Each party represents and warrants that such party
Has had sufficient opportunity to review the TOS and the Annexes thereto, including the Privacy Policy;
Has read the TOS and the Annexes thereto, including the Privacy Policy;
Understands all the terms and conditions thereof; and
Has had the opportunity to review the foregoing with counsel of such party's choice or has chosen voluntarily not to do so.
No Third-Party Beneficiaries
The Services and the rights of a party under the TOS do not create any right in favor of, or impose any obligation upon, any person or entity other than ArtsPool Services, Member and their respective permitted successors and assigns.
More specifically, only ArtsPool Services and Member shall have liability to each other, the right to indemnification or to bring claims related to the Services and the TOS, including the Privacy Policy, and no other person, including, without limitation, any direct or indirect employee, officer, director, contractor, agent, donor or recipient of any financial support of Member or any affiliate thereof.
Headings
The headings to the Annexes, Sections, and subsections contained in the TOS are for identification purposes only and are not to be construed as having any interpretative meaning.