Dispute and Indemnity Summary
Dispute and Indemnity Summary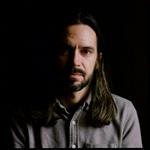 Updated by Max Dana
Below is a summary of ArtsPool's indemnification/dispute resolution provisions.
Resolution of disputes
Any performance-related issues should first be addressed with your Member Liaison.
Any dispute that cannot be resolved by ArtsPool's Management Personnel and Member will be referred to a sub-committee of ArtsPool's Steering Committee, who will have sole authority to resolve the dispute.
Members cannot bring claims in court.
Limitation of ArtsPool's liability
As a Member-owned and managed organization that operates without a profit, ArtsPool does not have retained profits to support indemnification payments to Members other than via its insurance. Accordingly, as is the case with most financial service providers, ArtsPool's liability is strictly limited to claims involving gross negligence, willful misconduct or violations of law.
In almost all cases, Member claims will be remedied through the re-performance of any defective Service or the refund of any applicable fee, as determined in good faith by ArtsPool. 
If Member is not satisfied with the resolution of its problem, Member may terminate the Services, in which case ArtsPool will assist in the transition of Services to another service provider.
In the rare case in which monetary damages could be awarded, Member may be able to recover in part from the ArtsPool Insurance.
Losses are limited to Member's out-of-pocket damages. In no case will ArtsPool be liable for the following:

Punitive damages
Special or incidental damages
Consequential damages constituting lost profits, lost donations, or re-performance of the Service by another service provider
Losses for business interruption.
Indemnification of ArtsPool for Third Party Claims
ArtsPool's contractual relationship is solely with Member. No other third party (other than Member) shall have the right to bring claims against ArtsPool related to the Services.