Annex I: Dispute Resolution
Annex I: Dispute Resolution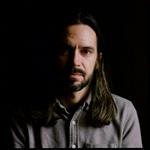 Updated by Max Dana
Dispute resolution procedures
In the event of a dispute arising out of or relating to the Services, the parties shall first raise the matter with the Management Personnel (in case of ArtsPool Services) and Operational Contact (in case of Member). The Management Personnel and Operational Contact shall first attempt in good faith to resolve any dispute promptly.
In the event such dispute cannot be resolved by the Management Personnel and Operational Contact in the normal course of business, a party may deliver written notice to the other party detailing with specificity the nature of the dispute (the "First Dispute Notice"). Each party shall promptly thereafter commence negotiations between representatives of the parties who have authority to settle the controversy. 
Either party may give the other party written notice of any such dispute not resolved within 30 calendar days after delivery of the First Dispute Notice (the "Second Dispute Notice"). The receiving party shall submit to the other party a written response (the "Response"). The Second Dispute Notice and the Response shall include (a) a statement of each party's position and a summary of arguments supporting that position and (b) the name and title of the executive who will represent that party in settling such dispute.
Within 30 calendar days after delivery of the Second Dispute Notice, the executives of both parties shall meet with a committee of disinterested members of the Steering Committee of ArtsPool who are not employees of ArtsPool Services (the "Dispute Resolution Committee") to attempt to resolve the dispute. The Dispute Resolution Committee will review the respective statements of the parties, as well as any additional information requested by the Dispute Resolution Committee. The parties will cooperate in providing the Dispute Resolution Committee with all information reasonably requested. The Dispute Resolution Committee will resolve the dispute within 30 calendar days. The determination of the Dispute Resolution Committee shall be final and binding upon the parties without right of appeal or judicial review.
Any decision of the Dispute Resolution Committee may be enforced by an appropriate court with jurisdiction over a party. Such judgment shall be binding, final and unappealable.
Waiver of jury trial
EACH OF THE PARTIES HERETO HEREBY IRREVOCABLY WAIVES ALL RIGHT TO TRIAL BY JURY IN ANY ACTION, PROCEEDING OR COUNTERCLAIM (WHETHER BASED ON CONTRACT, TORT, OR OTHERWISE) ARISING OUT OF OR RELATING TO THE SERVICES AND THE TOS.