Share important events or deadlines with ArtsPool's calendar
Share important events or deadlines with ArtsPool's calendar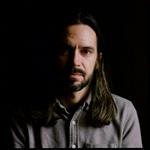 Updated by Max Dana
It's very important that you let us know about important dates that relate to the financial management of your company, e.g. board meetings, grant application deadlines, reporting deadlines, etc. The best way to do that is to "invite" ArtsPool's internal calendar to any of these calendar events so that your deadlines and meeting dates appear on our calendar as well. To set this up:
Create a new contact in your mail client or calendar system called ArtsPool Calendar using a special email address specific to ArtsPool's internal Google calendar for your company. This very long and ugly email address has the format artspool.co_[long-and-ugly-string-of-characters]@group.calendar.google.com, so we highly recommend saving it to your contacts. You will receive this address in your welcome email on the first day of services with ArtsPool, but you can request it at any time from your ArtsPool team members. At some point it will also be available on your member info page in the ArtsPool app.
When you have a deadline, meeting, or other event that you want to appear on our calendar, just add ArtsPool Calendar as an attendee of the meeting and it will automatically be added to our calendar so your whole ArtsPool team can see it.