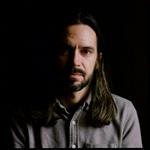 Updated by Max Dana
ArtsPool lives and dies by its documentation. Below are some tips and tricks for taking your document skills to the next level
Unexpected file extensions
Sometimes a browser will download a file using a file extension other than what was indicated online (e.g. an .xlsx file downloads as a .zip file), causing confusion throughout the land. In most cases this is because the file was encoded in a way that caused the browser to misunderstand the file type. Fortunately, in many cases there is an easy fix: just change the file extension to what you expected it to be. This doesn't work for all instances of improper file encoding, but it works often enough to keep it in your bag of tricks. On most operating systems you can directly edit the file extension the same way you edit the title of a document.
Removing security features from PDFs
Sometimes auditors or vendors provide PDFs with security features turned on, which can cause problems if you need to do things like combine several PDFs into a single document. Unfortunately, desktop PDF readers like Adobe Acrobat and Preview respect these security settings and will not allow you to create a new PDFs using the print to PDF feature, but there is a way to work around this using Google Chrome:
Drag the PDF into a new Google Chrome tab.
Click the printer icon in the top right.
Click More settings.
Clicke Open in PDF Preview.
Save the resulting PDF as a new file.
Resizing huge files
Sometimes ArtsPool receives extremely large files, e.g. a combined audit and 990 from an auditor that is not an optimized PDF or a scan of a document that was scanned at a very high resolution. Below are some strategies for reducing the file size.
Online tools
Adobe has an online file compressor that can be used for free.
Adobe Acrobat Pro
If your computer has Adobe Acrobat Pro installed, you can use the Optimized PDF feature to adjust the compression in the PDF document. From the File menu, select Save As and then select Optimized PDF. Start with the default compression of 150dpi with medium compression and adjust from there to get a file size and quality that works for you.sdfsdf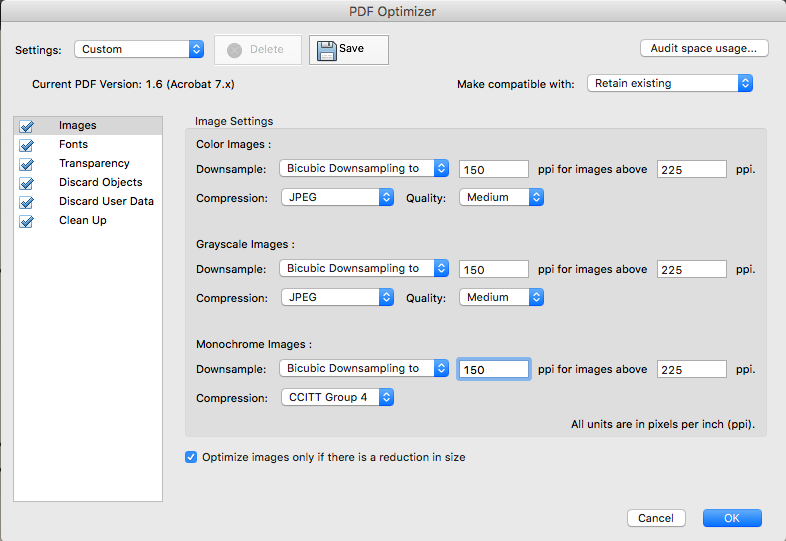 Mac Preview
You can reduce file sizes in Mac Preview by using the Export feature from the File Menu and applying a "quartz filter," however the default quartz filter results in some pretty bad image quality. Fortunately, some good souls on the internet have created custom quartz filters which you can install on your Mac to give you more flexibility.
Download the Apple Quartz Filters file from ArtsPool's Google Drive.
Unzip the file on your computer (usually with a double click)
In Finder, select all of the files in the resulting folder and copy them to your clipboard.

While still in Finder, press Command + Shift + L at the same time to go to your "Library."
Navigate to the Filters subfolder and paste the files copied in step 3. If your version of Mac OS X does not have a Filters folder, you may need to go to Macintosh HD > Library > PDF Services and drop the files there instead.

Open your PDF in Preview.
Select Export.
In the Quartz Filter dropdown menu, you will see options that correspond to the filters you just installed. The Reduce to 075 dpi average quality filter is a good place to start. Try other filters to balance file size and quality.
If your PDF is already in an optimized format, you may end up actually creating a larger file by using the above filters. Things can only get so small.