ArtsPool: an introduction
ArtsPool: an introduction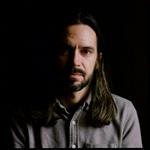 Updated by Max Dana
ArtsPool is an administrative cooperative made up of New York state arts nonprofits and the arts administrators who serve them. Owned and governed by both our nonprofit members and our workers, we currently provide the following services:
Finance

, including bookkeeping, accounting coordination, operating and grant budgeting, reporting, forecasting, and preparation for your annual audit;

Workforce Administration,

including payroll, coordination of benefits, employee records collection/reporting, and coordinating resources + access to expert advice as needed on employment matters

Compliance

with funder and regulatory requirements such as reports, filings, and policies.
How to request work
Members interact with ArtsPool via email, phone calls, in-person meetings, and, most importantly, the ArtsPool management portal, a.k.a, the ArtsPool app, which allows member staff to submit and approve bills, provide receipts and other documentation, request grant budgets, ask questions, and communicate with ArtsPool staff and each other. when in doubt, just send your request into the app and it will be routed it to the appropriate person.
The fastest way to request work from ArtsPool is to use the forms in the ArtsPool app, though you can also submit requests to the app via email by using a special email address specific to your company. More on this can be found in the article Requesting Work from ArtsPool.
For simple inquiries or meeting scheduling, feel free to reach out to your ArtsPool team members directly via email or phone.
Remember, questions about the app and interfacing with ArtsPool can often be answered by searching the ArtsPool Help Center.
Your ArtsPool team
Each member has a team of ArtsPoolers assigned to work with them. Below is a brief synopsis of the roles on these teams.
Financial Operations Lead
This role is here to help manage your day-to-day transactions. Bills that need to be paid, receivable invoices to be created or for which you expect payment, receipts/documentation, bank deposits, petty cash reports, contracts for processing (e.g. independent contractors), 1099s, bank reconciliation, and transaction coding, are just some of this things this role does.
The Financial Operations Lead is also the first point of contact for all requests sent into the ArtsPool app by email, and will route the request to the appropriate ArtsPool team member.
Financial Maintenance Lead
Think of this role as a counterpoint to the Financial Operations role. With an eye towards long-term maintenance of your company's financial life, you can expect to work closely on things like: organizational budget creation and changes, grant reports, grant award letters, funder compliance requirements (Grants Gateway, DataArts, etc), financial reports, board reports, balance sheet information, audit, tax, and investments.
Workforce Administration Lead
Your Workforce Administration Lead will work with you on the technical components of your company's personnel questions. You should work with your lead on new hires, salary changes or other changes in pay, terminations, promotions, reimbursement requests, workforce insurance (worker's comp, disability, paid family leave), W2s and 1099s, employee benefits changes (enrollment and/or termination), and anything else related to hiring or paying workers at your organization.
Member Liaison
Think of your Member Liaison as your connection to ArtsPool. In addition to keeping your company in good stead with external entities, this role is designed to facilitate communication between your company and ArtsPool staff. It is always held by a member of your team, who also holds one of the three other roles outlined here. Specifically, the Member Liaison handles alerts from government agencies, board matters (unanimous written consent, board minutes, conflict of interest disclosures), corporate policies, assistance with corporate insurance renewals, questions about our services and your membership, and anything related to keeping your company in good stead with external entities.
Bonus feature: technology support
When ArtsPool technology hits a snag, your ArtsPool team may refer you to ArtsPool's Technology Team Lead, Max Dana who assists us all with issues pertaining to:
The ArtsPool app

O

ur password manager

Google Drive and other online platforms

Payment processors such as Stripe, PayPal, and Square