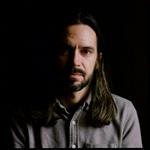 Updated by Max Dana
This document and its attachments (the "TOS") establishes the terms by which ArtsPool Services will provide services to Members of ArtsPool.
General Terms
BY ONBOARDING THE SERVICES, MEMBER ACKNOWLEDGES AND AGREES THAT, AS PROVIDED IN GREATER DETAIL IN THE TOS:
Terms used in these TOS and not defined herein will have their respective meanings set forth in the Annexes hereto, including Annex N and the Operating Agreement, as applicable.
Member has read, understood, and agrees to be bound by these TOS. If Member does not agree, Member is not entitled to use the Services.
Member may use the Services only as set forth in these TOS.
Certain Confidential Information will be held in accordance with ArtsPool's Privacy Policy. ArtsPool's Privacy Policy is attached hereto as Annex F.
The Services is provided "as is" with certain limited warranties and limitations on ArtsPool Services' liability to Member, as set forth in further detail in Annex H.
Disputes related to the Services will be resolved by the dispute resolution procedures set forth in Annex I, and by accepting these TOS, Member is waiving Member's right to a trial by jury or the right to pursue claims in a court of law.
Member's rights and responsibilities as a Member of ArtsPool will be governed by ArtsPool's Operating Agreement. The Operating Agreement is attached hereto as Annex E.
Changes to Terms
ArtsPool Services may, at any time, make changes to these TOS. Material changes must be approved by ArtsPool's Steering Committee. Any modifications will take effect 30 days after having been distributed to a Member. All changes will be applicable generally to all Members, and may be effective retroactively only if specifically approved by the Steering Committee. By a Member's continuing its use of the Services after notice of changes, Member will be deemed to have accepted such changes.
Description of Services/Onboarding
ArtsPool Services will provide Member the Services commencing on the Services Start Date as described below. The scope of Services is described in Annex C.
In the event that Member requires any variation of Services, ArtsPool Services and Member will discuss in good faith whether such variation may be included in the Services. Material changes in the scope of Services are subject to the written consent of the Steering Committee.
Commencement/termination of Services is subject to completion of various Onboarding and Offboarding procedures described in Annex D and Annex L.
ArtsPool Services will conduct a pre-onboarding review to provide an estimated time for the Onboarding Period. Member agrees to provide ArtsPool Services with the required data in a timely manner to facilitate onboarding. The Services Start Date will be determined as part of ArtsPool Services's pre-onboarding review of Member and communicated in writing to, and agreed to, by Member and ArtsPool Services during the Onboarding Period. It is generally understood that the Onboarding Period typically lasts approximately six weeks, but both parties understand this may be shorter or longer, depending on specific circumstances, and timing will be communicated during the Onboarding Period.
ArtsPool Services will commence processing of Member's payroll on the Payroll Start Date communicated in writing to, and agreed to, by Member and ArtsPool Services during the Onboarding Period. ArtsPool will be responsible for all legacy payroll processing costs between the Services Start Date and the Payroll Processing Date.
Limitation on Services
Although ArtsPool Services may assist Member with certain aspects of financial statement preparation, Member's executive staff are ultimately responsible for the financial statements of Member, including the estimates that underlie the accounting numbers, and reports to Member's Board of Directors. Such financial statements will be prepared in accordance with generally accepted accounting principles. While ArtsPool will use its reasonable commercial efforts to provide a high quality work product, ArtsPool Services is not responsible for expressing an opinion as to the accuracy of a Member's financial statements.
No other services will be provided by ArtsPool Services or implied, other than as set forth herein, including, without limitation, any strategic, operational, or other business-related decisions with regard to Member's business. Strategic, operational, and business-related decisions will exclusively be the responsibility of Member and ArtsPool Services will not bear any responsibility or liability for any actions or inactions by Member related thereto.
If Member is aware of a material weakness in its financial or internal controls, Member and its Board of Directors is responsible for putting a plan in place to address such weakness with a clear timeline and benchmarks for resolving such weakness. Such plan shall be incorporated into the TOS and failure to meet such benchmarks according to the timeline shall constitute a default by Member of the TOS.
Communications
Services will be coordinated between Member and ArtsPool Services in accordance with the Service Contact List described in Annex C. Member and ArtsPool Services will each designate a representative as the Principal Contact of such party in respect of the Services. Each party may change their respective representatives by sending advance written notice of such change to the other party's Principal Contact.
Performance standard
ArtsPool Services agrees to act in good faith and with integrity, objectivity, professional competence, and due care in providing the Services to Members, subject to these TOS.
Payment for Services by Member
ArtsPool Services will bill Member for the Services in accordance with the fee and expense schedule attached hereto as Annex A.
Member responsibilities
Members' responsibilities include the following:
Adhere to Member in Good Standing Guidelines, which can be found here: https://help.artspool.co/article/0rogznco0b-how-to-be-a-member-in-good-standing
Provide ArtsPool Services with all information and data necessary for ArtsPool Services to perform the Services;
Provide a safe work environment in compliance with all applicable laws;
Provide full access rights to, and workspace within, Member's facilities to the extent reasonably necessary for ArtsPool Services to provide the Services;
Provide sufficient qualified personnel to co-operate with ArtsPool Services to allow ArtsPool Services to perform the Services;
Perform such other duties and tasks as may be reasonably required to permit ArtsPool Services to perform the Services;
Respond promptly to requests for information and approvals from ArtsPool Services to assure the timely, efficient and effective delivery of the Services;
Provide ArtsPool Services with access to Member's bank accounts for purposes of drawing down funds when approved by Member to pay Member's expenses, including payroll, vendor payments, other bills, etc. In the event Member does not provide such access or has insufficient funds to make such approved payments, ArtsPool Services will not be responsible for such non-payment or the consequences thereof, and the Services fees will continue to accrue;
At such times and in such format as ArtsPool Services may reasonably request, test and transition into technology systems developed and/or selected by ArtsPool Services that constitute part of the Services; and
Provide feedback to ArtsPool Services on the services and products of ArtsPool Services, including those that are in development.
Member will use the Services only in connection with its business. In the event Member fails to comply with its obligations, Member will be subject to the procedures set forth in Annex J.
As a member of ArtsPool, Member is also responsible for its obligations set forth in the Operating Agreement, a copy of which is attached as Annex E.
Inspection and retention of records
During the Service Period and for three years thereafter, the parties will keep accurate records in reasonable detail of the Services provided and received hereunder, including all cost, expense, payroll and all related financial and employee records. Each party will make its respective records reasonably available to the other party and its representatives for inspection and copying during normal business hours during the Service Period and for three years thereafter.
Privacy and Data Security Policies 
For information about our privacy and data security practices, please read our Privacy Policy, which is attached hereto as Annex F. The policy explains how ArtsPool Services treats certain Confidential Information of a Member.
Annexes
| | |
| --- | --- |
| Annex | Title |
| Annex A | |
| Annex B | |
| Annex C | |
| Annex D | |
| Annex E | |
| Annex F | |
| Annex G | |
| Annex H | |
| Annex I | |
| Annex J | |
| Annex K | |
| Annex L | |
| Annex M | |
| Annex N | |