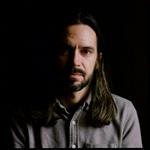 Updated by Max Dana
Onboarding for new members kicks off with an intensive (but fun!) work session at ArtsPool's offices. The session is generally scheduled for 10:00 AM to 4:00 PM but the schedule can vary depending on your organization's need and the complexity of the onboarding process.
Who should attend
During the session, we'll work with you to map your chart of accounts and budgets into ArtsPool's format, get you set up in certain of our systems, gather some additional information, and explain next steps. Anyone on your staff who makes decisions over your company's financial operations should attend the kickoff.
What to prepare
Think about how you would like to categorize your programs and activities in your books and budgets.
Review your employee roster in your payroll system to confirm it is up to date.
If your organization does not use Google Workspace (Google Docs, Google Drive, etc), have anyone who will be working with ArtsPool during onboarding set up a Google Account associated with their work email to facilitate collaboration in Google documents and Google Drive. See Setting up a Google account for instructions.
Prepare the following materials to bring with you to the kickoff. You can bring the items on a USB thumb drive or by uploading to your onboarding folder on Google Drive (see the email you received prior to the kickoff meeting for a link to this folder).
Passwords
During the onboarding kickoff, we will enter passwords for key systems into our password management system. The easiest way to do this is to download this template as a CSV file, fill it out in a program such as Excel/Numbers/Open Office, and bring it to us on a USB flash drive or on your computer. Sharing passwords via email is not secure, so we ask that you bring this file physically to the kickoff session.
Since we are currently conducting member onboarding kickoffs remotely due to COVID-19, please upload your password file to the onboarding folder provided by your Onboarding Captain. We will delete the file after we have imported the credentials into the password management system.
Payroll system
Retirement plan administrator site (if applicable)
FSA administrator site (if applicable)
Bank accounts
Online insurance services
Credit cards
Investment accounts
Payment processor and e-commerce systems (e.g. PayPal, Square, Stripe, WePay, WooCommerce, etc.)
Recurring vendors paid through online billing
NYS Dept. of Tax & Finance
IRS EFTPS
NYC.ID (used for Department of Cultural Affairs, HHS Accelerator, NYC PASSPort, etc.)
New York State Council on the Arts
National Endowment for the Arts/SAM.gov
Donor management database (if any)
Program-specific databases (e.g. Salesforce)
Any other systems related to your organization's financial life that you think ArtsPool will need to access
General financial information
To convert your books and budget to ArtsPool's system, we will need detailed financial information. Please come prepared with the following materials:
An updated copy of your books (unless your accounting system is online)
Bank statements and reconciliations for all active accounts from the beginning of your most recently completed fiscal year to the current month
Bank statements and reconciliations for any bank accounts CLOSED between the beginning of your most recently completed fiscal year to the current month
Two prior board approved budgets
Your most recently completed fiscal year budget vs. actuals
Your current fiscal year budget vs. actuals and any relevant worksheets or data related to this budget.
Your depreciation schedule (if applicable)
Your CHAR500 from your most recently completed fiscal year
If an audit/review has been completed since your initial info submission, your financial statements, tax filing and CHAR500 for that year
A specimen of your check stock (physical blank check which ArtsPool will scan/return same day)
Grant materials
To be ready for upcoming grant reporting and budget requirements, we will need support materials for current grants, and deadlines for upcoming grants. Please come prepared with the following materials:
All contracts, award letters, budgets, applications, and work papers for all awarded grants from the prior fiscal year
All contracts, award letters, budgets, applications, and work papers for all pending grants from the current fiscal year
A list of potential funders and deadlines for the current fiscal year
All information on scope revisions for active grants for which a final report has not been submitted
Workforce materials
To convert your payroll to ArtsPool's system and prepare to support your workforce administration, we need certain information and authorization. The easiest way to gather personnel information is to enter it directly in the Payroll Conversion Template located in your onboarding folder so that sensitive data is not shared outside of ArtsPool and the member staff. Please come prepared with the following materials:
Complete the Employee Roster and Payroll Deduction tabs in the Payroll Conversion Template located in your onboarding folder before the kickoff meeting
Employee contracts, offer letters, or letters of agreement for current employees
Employee Handbook and/or Paid Time Off Policy and time off balances for current employees
Unemployment insurance rate notice from the NY State Department of Labor
Scans of W9s for all contractors paid in the current calendar year to date
Current insurance policies for Workers' Comp, Disability/Paid Family Leave, and logins to the insurance portals
IRS 941 filings for the current calendar year through the most recently closed quarter
NYS-45 filings for the current calendar year through the most recently closed quarter
Employer copies of W2s for the most recently closed calendar year
Federal Employer Identification Number (EIN)
NY State Employer Registration Number (ERN)
Plan document for your 401k plan or other retirement plan (if applicable)
Materials and logins for benefit plans, such as Commuter Benefits, FSA, or HSA
Outstanding unemployment insurance claims (if any)