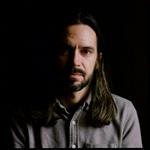 Updated by Max Dana
This statement sets forth ArtsPool Services' policies and practices for handling a Member's Confidential Information as outlined in Collection of Information below. This policy will apply to Confidential Information received by ArtsPool prior to, during and following the Service Period.
See also ArtsPool Service's Privacy Policy as it relates to a Member's use of ArtsPool's Services via its web interface.
Collection of information
ArtsPool Services may collect Confidential Information when a Member uses the Services, including financial information, salaries, contact information, Personal Data (as defined below), username and passwords, bank information, and payment information used to conduct business with Member.
Use of information
ArtsPool Services only uses Confidential Information as necessary to conduct business with a Member in connection with the performance of Services or as otherwise required by law. ArtsPool Services generally provides Confidential Information only to such persons on a "need to know" basis.
ArtsPool Services may share Confidential Information with third-party vendors and service-providers that help us with specialized services. Examples of such functions include payroll processing and processing payments. When ArtsPool Services works with another entity to perform a function of this nature, the entity is only provided with the information that is needed to perform the specific function.
ArtsPool Services may disclose Confidential Information to members of ArtsPool's Governance Committees in connection with the administration of Services and Member relations.
ArtsPool Services may be required to disclose Confidential Information to respond to subpoenas, court orders, legal process, law enforcement requests, legal claims or government inquiries.
Except as stated above, Confidential Information will not be provided to other users of our Services, except in aggregated summary.
Personal Data
Confidential Information includes personally identifiable data, such as names, addresses, social security numbers, employment information, bank account information, etc. ("Personal Data"). ArtsPool Services will use a Member's Personal Data in a manner that is consistent with this Privacy Policy and ArtsPool's Data Security Policy included in Annex G. If a Member provides Personal Data for a certain reason, ArtsPool Services may use the Personal Data only in connection with the reason for which it was provided. ArtsPool Services will comply with all applicable legal requirements in connection with our use and disclosure of Personal Data.
Data Security Policy
ArtsPool Services uses commercially reasonable measures to help protect Confidential Information from loss, theft, misuse, and unauthorized access, disclosure, alteration, and destruction. Please see ArtsPool's Data Security Policy for more detailed information. Members should understand that no data storage system or transmission of data over the Internet or any other public network can be guaranteed to be 100 percent secure.
Publicity
During and after the Service Period, ArtsPool may utilize Member's name, logo, and other descriptive information on ArtsPool's website and in marketing materials. The use of such information will be similar in format and scope to all other Members.
Business transfers
In the event of a corporate sale, merger, reorganization, or similar event, Confidential Information may be transferred as part of that transaction, in which case you will be notified of such transaction and the effects on Member's Confidential Information.