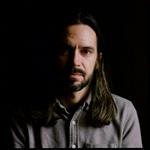 Updated by Max Dana
ArtsPool is unique. You probably have some questions. Here are some that are frequently asked by prospective members. If you have additional questions, or would like to talk further about membership, please contact us through this inquiry form.
What is an LLC?
LLC stands for "limited liability company." An LLC is owned by its members, instead of stockholders. ArtsPool operates as a cooperative organization of its members.
What does it mean to become a member of an LLC?
Being a member of an LLC is similar to being a partner of a partnership. Your rights as a member are governed by the LLC's Operating Agreement. The members of an LLC are not liable for the obligations of the LLC.
Why is ArtsPool not a not-for-profit or 501(c)(3) corporation?
Given the nature of ArtsPool's operations as a service company providing services "at cost" and not for free, ArtsPool would not qualify as a 501(c)(3). An LLC offers a more flexible governance structure than a not-for-profit corporation.
Notwithstanding that ArtsPool is an LLC, it will operate functionally as a not-for-profit because (1) its members will not derive any personal benefit, (2) its purpose will always be limited to supporting the arts community, (3) the compensation of its management and employees will comply with IRS rules applicable to a 501(c)(3), and (4) ArtsPool will comply with New York state rules applicable to not-for-profit corporations (i.e., conflict of interest policies, etc).
Do I have to contribute any money to become a member of ArtsPool?
There is no membership fee to join the LLC, though we do charge a fee for our services. ArtsPool's operations are funded by income from the services provided to members or other entities by ArtsPool Services, Inc. We also receive occasional grants received via a fiscal sponsor.
Who is ArtsPool Services, Inc.?
ArtsPool Services, Inc. is a subsidiary of ArtsPool LLC. For legal reasons, the operations and employees of ArtsPool LLC will be conducted through ArtsPool Services, Inc.
Does becoming a member of ArtsPool LLC have any tax consequences to me?
No. ArtsPool LLC has elected to be taxed as a corporation. As a result, any income or losses of ArtsPool LLC will not pass on to its members. Being a member of ArtsPool LLC will also not jeopardize your not-for-profit or 501(c)(3) status, if applicable.
What are membership units? What rights do they represent?
Membership units are similar to stock in a corporation. They represent your interest as a member of ArtsPool LLC. Under the LLC Operating Agreement, the membership units you will receive have no economic value. They represent only the right to vote for representatives on the Steering Committee of ArtsPool LLC or in general member elections as determined by the Steering Committee or ArtsPool LLC's operating agreement and bylaws.
How many membership units will I get?
Members only receive one unit so that all members will have the same number of votes as other members in the same class of members.
Why are there different classes of membership units?
There are currently three classes of members in ArtsPool LLC based on their relationship to the company. Certain classes are entitled to elect one or more representatives to ArtsPool's Steering Committee. The three classes of members are:
Class A – Members who purchase a package of services from ArtsPool.
Class B – Members who purchase a la carte services from ArtsPool. This membership class is not currently active.
Class C – Employees of ArtsPool who have been employed for at least one year
The membership criteria for Class A and Class B members is determined by the Steering Committee, though new members are approved by ArtsPool's management personnel.
What is the governing body of ArtsPool?
ArtsPool LLC is governed by a Steering Committee. The Steering Committee will initially have nine members -- six voting members selected by the Class A Members (organizations who receive services), two voting members selected by the Class C Members (ArtsPool employees), and one non-voting member who is the most senior executive leader of ArtsPool. The Steering Committee may appoint sub-committees to resolve certain matters pursuant to authority granted by the Steering Committee. Representatives serve for three year terms.
The duties of the Steering Committee are defined in Annex C of the ArtsPool LLC Operating Agreement. Steering Committee meetings are held quarterly and are open to all members.
What happens if ArtsPool makes a profit?
ArtsPool strives to offer its services at a price substantially approximating the fully-allocated cost of providing such services. Profits, if any, will either be invested in the business of ArtsPool or saved as reserves.
What happens if ArtsPool takes a loss?
If ArtsPool loses money in any year, it will be funded either out of ArtsPool's grants, ArtsPool's reserves, or higher fees in future years. No Member will be responsible for losses of ArtsPool.
Management personnel of ArtsPool must submit an annual budget to the Steering Committee for approval and operate ArtsPool in a manner consistent with that budget.
What happens if ArtsPool goes out of business?
If ArtsPool is unsuccessful in its mission, the Steering Committee may vote to wind down the company's affairs. In that case, any excess funds or property of ArtsPool will be liquidated to pay any outstanding liabilities, placed in a reserve for future liabilities, or donated to a nonprofit organization. The Members will not receive any distribution upon the liquidation of ArtsPool.
Can I transfer my Membership interest?
No.
What is the term of the service agreement?
The Terms of Service signed by ArtsPool and Class A members does not expire unless 60 days' notice is given by either party.
A Member's membership interest will automatically be canceled upon their last day receiving ArtsPool's services as determined in an Offboarding Agreement signed by both parties.
What if there is a legal dispute with a Member?
The Steering Committee has exclusive authority to resolve disputes outside of the normal course of business or where or where the amount at risk not covered by insurance is greater than $50,000. They may also be asked to advise ArtsPool management on resolving other types of disputes that may arise during the normal course of business, though they are not directly involved in the Member in Good Standing escalation process.
How will I be billed for the service fee?
You will receive a monthly invoice from ArtsPool, around the 14th of the month, for payment by the last day of the month. For more on billing, see Annex A: Pricing and Billing in the Terms of Service.
Please note: new Terms of Service, including a new pricing structure, will go into effect on January 1, 2024. Under the Terms of Service, Members pay a flat monthly fee based on a quote agreed to by the Member and ArtsPool during the onboarding process. Members also pay a variable monthly charge based on software usage.
Will the service fees increase?
ArtsPool's management personnel evaluate the company's pricing methodology periodically in collaboration with the Steering Committee. In addition, under the Terms of Service effective January 1, 2024, each member's specific fee will be evaluated after their first year of membership and every two years thereafter to ensure that the fee covers the cost of providing services. This evaluation may result in either a fee increase or a fee decrease depending on whether the organization has grown more or less complex and whether its good standing in the cooperative has changed.
Under the new Terms of Service, fees are subject to annual percentage adjustment based on the 5-year average of wage and salary growth in the NYC metropolitan area as provided by the U.S. Bureau of Labor Statistics in June of each year. This annual increase percentage will go into effect in January of each year and will be communicated to Members at least 90 days prior to going into effect.
What happens if ArtsPool makes a mistake in delivering services?
ArtsPool may elect to either correct the mistake or refund the portion of the fee for the defective service. If the mistake gives rise to a material breach of the Terms of Service, you may terminate the Terms of Service if the breach is not cured within 60 days' written notice of the breach.
Is ArtsPool insured?
Yes. In addition to statutory Workers' Compensation and Disability coverage, ArtsPool carries General Liability, Umbrella, Crime, Employment Practices Liability, Directors and Officers, Errors and Omissions, Cyber, and Automobile insurance policies in amounts recommended by our insurance broker based on our operations.
How does ArtsPool handle data security?
ArtsPool has chosen technology providers that are compliant with the American Institute of Certified Public Accountants' SOC 2 accounting standard for service companies with regard to data security, integrity, and availability. Whenever possible, we select providers which have undergone an audit to produce a SOC 2 report to ensure that their software and data centers adhere to this standard. This does not mean that these systems can't have outages, but it gives us assurances that any disruption of services will be mitigated by redundancy and failover processes. When selecting these providers we also look for specific security features, such as whether data is encrypted in transit and at rest, the availability of 2-factor authentication, permission-based access, and notifications of unusual activity. As a final layer of protection, we also carry cyber insurance relating to our technology.
For more information, please see our Data Security Policy.
How do I access my data/documents that ArtsPool is managing?
ArtsPool works entirely in the cloud, so you can access your data from anywhere that you have an internet connection. ArtsPool's primary contact at your organization will receive top-level access to your materials in our file storage system, the accounting system, our member-facing web application, and any other systems through which we are managing your data. Additional employees or consultants at your organization will be granted access to specific areas as necessary when specifically requested by you.