Adding a forwarding address to Gmail
Adding a forwarding address to Gmail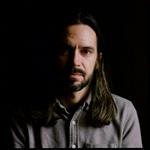 Updated by Max Dana
There are some instances where you may want to use filters to automatically forward certain emails to a particular email address (e.g. to HubDoc for automation purposes). Follow the steps below to set up your email account with a forwarding email address.
Login to Gmail.
Click the Gear icon and select See all settings.

Click on Forwarding and POP/IMAP.
Click Add a forwarding address.

Enter the forwarding address and click Next.
Click Proceed in the popup window. This will send a confirmation code to the forwarding address entered in Step 5.
Enter the confirmation code from the email into the box in the Forwarding section of Gmail's settings and click Verify.