Annex K: Termination Provisions
Annex K: Termination Provisions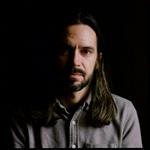 Updated by Max Dana
Termination
The Services may be terminated by a party upon any of the following:
At any time upon not less than 60 days' advance written notice prior to the commencement of a new fiscal year of Member, but only with respect to such new fiscal year; 
At any time upon not less than 60 days' advance written notice in the event the other party is in material breach for more than 30 days following its receipt of written notice detailing the nature of such breach and the non-breaching party's intent to terminate or withhold the Services if such breach is not cured;
For convenience, at any time upon not less than 60 days' advance written notice, provided that ArtsPool Services and Member have reached agreement to the reasonable satisfaction of each party regarding the Offboarding Procedures as described in Annex L, including related costs and timing; and
Immediately in the event a party is insolvent, a party ceases to function as a going concern, Member does not have sufficient resources to pay the Services fee, a party ceases to conduct its operations in the normal course of business, or if it becomes a party to voluntary or involuntary bankruptcy proceedings.
Effect of Termination; Obligations That Survive Termination
In connection with termination of the Services, all rights and obligations of the parties with respect to the Services shall cease and terminate, and Member will no longer be a member of ArtsPool pursuant to the Operating Agreement. However, any termination of the Services shall not relieve either party of any obligations or liabilities with respect to the following, regardless of the reason for such termination:
The Privacy Policy (Annex F);
Any breach by a party of the TOS prior to such termination;
The obligation of Member to make payments in respect of the Services prior to such termination;
A party's indemnification obligations; and
A party's obligations set forth in this Annex K and the Offboarding Procedures as described in Annex L.
Mutual Non-Disparagement
Prior to and following termination of the Services, neither party shall make any disparaging, defamatory, or derogatory statements to unrelated parties (whether to an individual, entity, business enterprise, social media, press, or otherwise) regarding the other party, ArtsPool, its affiliates or any of their respective past, present, and future members, officers, employees, agents, products, and/or services. No party however will be prohibited from testifying truthfully in any judicial or administrative proceeding or from making factually accurate statements in connection with a subpoena, regulatory inquiry, or other legal process.
Following the termination of Services, Member will not contact any of ArtsPool Services' members, clients, employees or contractors with respect to any matter relating to ArtsPool or its business, other than as necessary to facilitate the transition of Services from ArtsPool Services to Member.