Employee Payroll Setup: A to Z Guide
Updated by Dallas Estes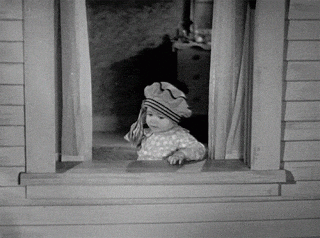 Let's get you paid! Please complete the following steps in order:
Documents you'll need to complete setup:
I-9 Documents (Either 1 document from List A or 1 document each from List B & List C from USCIS)
If you would like to set up direct deposit: Bank account number and routing number
Step 1: Set up your profile in BeyondPay (complete first)
Go to My Personal Info > My Profile

Enter your date of birth under Dates

Enter your phone number and address under Personal Information

Optional: recommended - add an emergency contact under Account Contacts. Click +Add, enter your contact's information, and hit Save.

Step 2: Submit federal & state withholding forms
Go back to your homescreen by clicking the BeyondPay icon in the top-left corner:

Click on My Forms > Form W4s/State withholding

Click Add New
Federal withholding
Under Federal, click Add

Enter your personal & federal withholding information.
Click Submit Withholding Form
State withholding
NY State requires that new hires complete a Form IT-2104 (or, if tax-exempt in NY State, a Form IT-2104-E).
Under My Forms > Forms W4s/State Withholding, click Add New

If you'll be living or working in NY State, complete IT-2104 by clicking Add

Complete your personal & state withholding information, and Submit Withholding Form

If you are EXEMPT from NY State tax, you can complete IT-2104-E (not common)
If you do not live or work in NY State, you should see your home state listed. Fill out the withholding certificate for your home state.

If you work in NY but do not live in NY, you should fill out the IT-2104 unless you are exempt from NY State tax. If the IT-2104 is not available in your forms, contact your ArtsPool Workforce Administrator and we will be happy to add it for you.
Step 3: Submitting your I-9 Form
You'll need to submit an I-9 form and I-9 documentation in order for your employer to verify your eligibility to work.
Go to your homepage, then click My Forms > Form I9s

Add New

Complete the required information in the form which pops up, then click Submit I9

You will be prompted to enter your password to electronically sign the form
Make sure to bring your verification documents to your first day of work. See the 
USCIS website
 for a list of acceptable documents - either 1 document from 
List A 
or 1 document each from 
List B and List C
. For remote document verification, continue to the next step.
Upload I-9 Documents to BeyondPay
If your employer is not able to verify your I-9 documents in person (for example, when an employee is working remotely in a different state), the employee can provide the I-9 document for verification by uploading the IDs to BeyondPay.
From your homepage, click on My Personal Info > My Profile

Scroll to the bottom to Employee Document and click +Add

Click Choose

Select the document you wish to upload. Under Document Type, select I-9 Documents

Upload your ID! If you have 2 documents to upload, don't forget the second.
Step 4: Set up your direct deposit account
To have your paycheck direct deposited to your account, complete the steps below. If you don't wish to have direct deposit payments, talk to your company administrator regarding paper checks for your payments.
Note: If you want to receive payment through direct deposit, add your account information into the system at least one week prior to the Thursday pay date.
From your homepage, go to My Forms > My Direct Deposits

Click Add

Fill in the required information: Account Type, Bank Routing Number, and Account Number. Check account and routing numbers carefully. When you're finished, hit Save.

You can ignore the Active From and Active To dates. Name and Description fields are optional, but are helpful if you have multiple direct deposit accounts

If you would like to split direct deposits between multiple accounts, add a second account. In the settings for each account, change the split in the Calculation Method dropdown menu.
Other tips: Using the payroll app
For information on setting up and using the HCMToGo app for your mobile phone or other device, see the BeyondPay Mobile App guide.
More payroll account resources
For any questions regarding your payroll account, contact your ArtsPool workforce administrator or your company administrator.
For more payroll resources, including info on submitting time-off requests and timesheets, updating your password, and navigating BeyondPay, see ArtsPool's HelpCenter: BeyondPay Training.
For links to individual articles for the above information on payroll setup, see New hire onboarding.