Submitting a time-off request in BeyondPay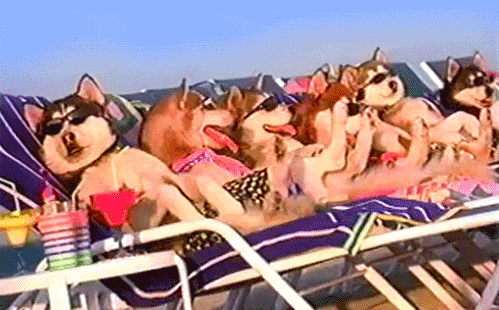 Feeling like some vacation time? Here's how you do it in BeyondPay!
First, navigate to your dashboard and click on the Request Time Off link in the My Actions box.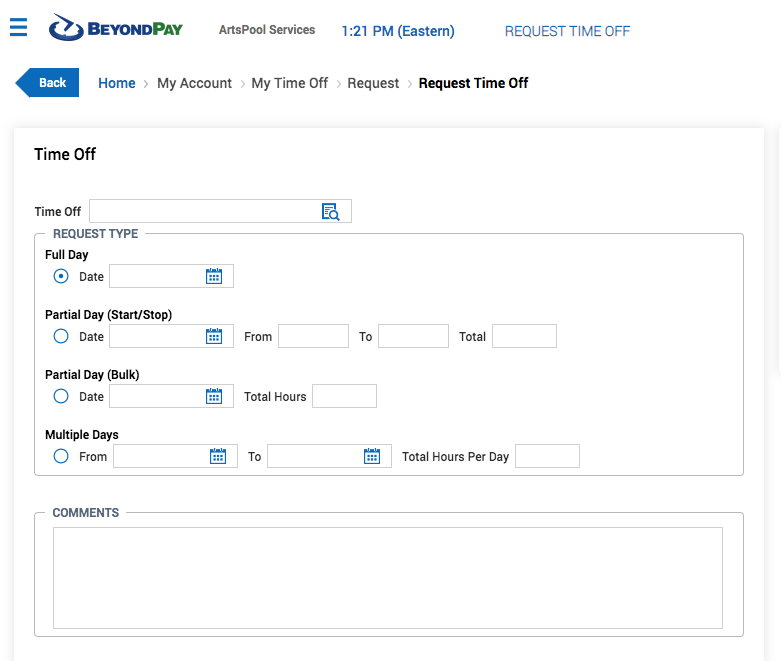 Once you get to the next page, fill out the boxes on the left:

Hit the magnifying glass next to the Time Off box - it will give you all of the time-off policies your company have, and simply pick the one that you'd like to request.
Fill out the dates and/or hours for this time-off request in the Request Type box.
Leave a comment in the Comments box if there's anything that your approver needs to now.
Hit the blue Submit Request button on the top right to send it to your approver for approval.

If you'd like to see a list of requests that you have submitted in BeyondPay, simply click on the View History button next to the Submit Request button, and it's going to show you a list of requests (including pending approval). Tweak the date range in the Requested Dates to find the ones in a specific date range.
Voila, that's it! Now, you are just waiting for the approval from your approver. You will receive an email from BeyondPay once your time-off request is approved. And here's how to read your time-off balance in BeyondPay:

If you are an hourly employee earning your sick time and/or paid time off per payroll based on the actual hours worked, the date in the Accrued To box will be the most recently closed pay period.
If you are a full-time employee having your annual bank funded to you at the beginning of the year, the date in the Accrued To box will be the start of the NEXT year.
Current Accrued: this is your either your annual bank for the current year, or the amount that you have earned to date.
Taken: this is the amount that you have already taken.
Current Balance: this is the balance including hours taken and scheduled, NOT including pending approval.
SCH: this is the amount scheduled for a future date that has been approved by your approver.
Pending Approval: this is the amount that you have submitted but yet to be approved by your approver.
You can click on the numbers in the boxes to see the details except for the pending approvals. However, you are not able to click on the numbers in the Pending Approval box, you can find those requests by going to the View History tips above.
---
---